The Deep LAB is a symposium for artists and scientists gathering together with the idea of sharing knowledge and thoughts. Organized in Pyhäjärvi, Finland between May 29 and June 2.
What new perspectives, knowledge and novel solutions can we imagine in an era of accelerating environmental change? The LAB invites artists and workgroups who approach future studies, change detection and environmental change broadly through art and science.
The More-than-Planet project aims to re-examine our understanding of the bigger picture on the planetary level. The themes of the LAB are observation of environmental change and artistic exploration of alternative futures and solutions through questions concerning climate, ecology, land use patterns, water ecology, the carbon cycle and social and cultural change.
The More-than-Planet /  Deep LAB provides access to the 1,444-metre deep Pyhäsalmi Mine. The station and the environment provide opportunities for research and art across an extensive range of fields including extreme environmental conditions, geology, particle and space research, analogue astronautics, industrial transformation, underground safety, security and testing, biotope art, renewable energy (geothermal and hydroelectric), and remote sensing as well as the past, the present and the potential futures. 
The site allows for the study of the impact of the mine and its closure on the local population, the nature and the vitality of the area. The residence partner is international, multidisciplinary research and development centre Callio Lab.
PARTICIPANTS
EMMI ITÄRANTA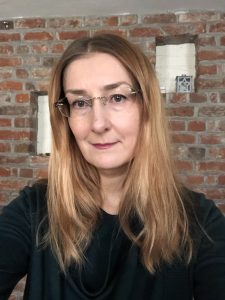 One of the participants is Emmi Itäranta. She is an award-winning author whose novels have been translated into more than twenty languages. She writes fiction in Finnish and English. Her books have been characterised as lyrical dystopias with strong ecological undercurrents. Her debut novel Memory of Water was nominated for the Arthur C. Clarke Award and the Philip K. Dick Award among others, and has been adapted into a film. Her most recent novel, The Moonday Letters, won the Tähtivaeltaja Award in 2021 for the best science fiction book published in Finland. 
_____
TERO TOIVANEN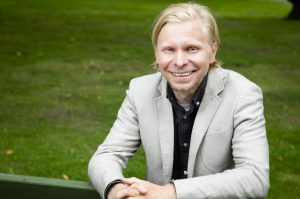 Tero Toivanen from Bios is participating on the Deep LAB.
"I am a postdoctoral researcher and core fellow at the University of Helsinki's Collegium for Advanced Studies. I received my PhD in social and economic history at the University of Helsinki in 2018. Broadly speaking, my research interests concern the intertwined processes of capital, labour and ecology within concrete world-historical settings. My focus has been on the environmental history of Finnish capitalism, the political economy of Finnish forestry, and the governance of low-carbon economic and industrial transformation. My current research project (2021-2024) explores the relationship of the far right to nature, ecology and the environment, especially in the Finnish context in the 1920s, 1970s and 2010s. I'm a co-founder of the multidisciplinary and independent BIOS Research Unit (established in 2015, www.bios.fi/en), which synthesises scientific knowledge on global environmental and resource pressures and studies their impact on the political economy of Finnish society. "
https://researchportal.helsinki.fi/fi/persons/tero-t-toivanen
Twitter: https://twitter.com/TTToivanen
_____
ERIZ MORENO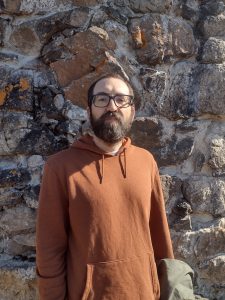 Eriz Moreno is participating on The Deep LAB is a symposium for artists and scientists gathering together with the idea of sharing knowledge and thoughts. Organized in Pyhäjärvi, Finland between May 29 and June 2. 
His artistic practice is mainly related to historical-political contexts and their effect on a specific population or landscape. Because of his interest in creating artworks related to the territory he has received several grants and awards to carry out projects in Austria, Germany, Greece, Iran, Macau, Poland, Romania, Turkey, USA and former USSR and Yugoslavian republics. His most relevant exhibition places are the Bilbao Guggenheim Museum, the Contemporary Art Museum of Yerevan, the D21 Kunstraum Leipzig, the Finnish Labour Museum Werstas, the Domus Artium 2002 Museum, and the Museum of Memory and Human Rights of Chile. 
Instagram: eriz_moreno
TUOMO KANGASMAA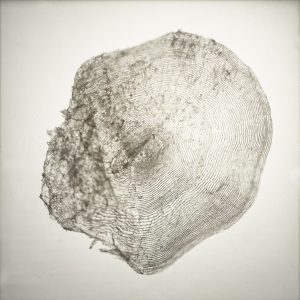 Artist Tuomo Kangasmaa is one of the artists participating in the Deep LAB held in Pyhäjärvi in the beginning of June. Tuomo Kangasmaa focuses on essayistic expression  using a diverse range of techniques and media. His works combine digital and analog moving images, photographs, sound, text, and collages. Key element of Kangasmaa's artistic practice is a personal experience of the environment. His art is deeply rooted in site-specific processes and encompasses social practice and community based work.
FELICIA HONKASALO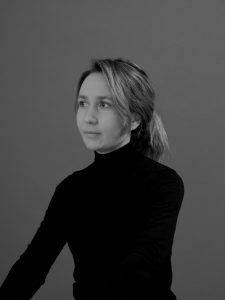 Felicia Honkasalo lives and works in Helsinki. She has a Masters degree from the Department of Time-based Arts, University of the Arts, Helsinki, and a BA in Photography from Camberwell College of Arts, London UK. Her work has been shown in Finland and abroad in solo exhibitions, group exhibitions and at international film screenings. Her first publication, Grey Cobalt, was published by Loose Joints in 2019.